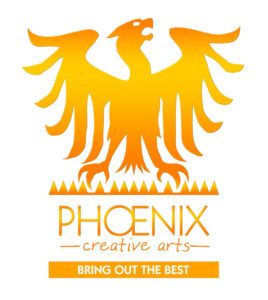 Phoenix Creative Arts originally started life in 2000 as Dorking Academy of Performing Arts or DAPA for short. After a re-branding in 2008, Phoenix Creative Arts was born and the school has continued under this name ever since, offering high-quality classes and excellent training in all aspects of the performing arts.
Our principal is Gail Lowe, MA, BA (Hons), a professional director, choreographer and PGCE-qualified teacher with over 30 years' experience in performing and related industries such as film and video production. We pride ourselves on our family atmosphere and excellent teaching which provides exceptional training for students aged 3 – 19.
Our tag line is "Bring out the best" and this applies not just to giving you excellent techniques and the best training methods but is also very much rooted in bringing out the best potential in each and every student. We recognise that it's not all about exams, but about developing life skills that will benefit the students long after they have graduated from the school.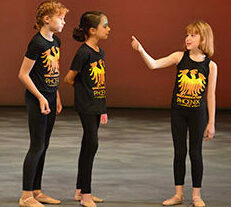 We do not fill our classes to capacity so that the students cannot move properly (or safely) and students can be overlooked by the teacher due to the sheer numbers in the class. Instead, we have small classes which encourage students to develop at the pace that is right for them, and under the careful and watchful eye of the teacher, who has time to give meaningful and individual feedback as needed. We do not 'mass produce' or work to an economic formula – we work from our heart and through the expertise and experience of our teachers.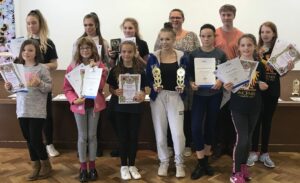 There's also plenty of opportunities to perform and showcase your talents too in our annual showcase and various productions each year. And if you want to gain accredited exams, then you can do that too as we run graded exams in styles such tap and ballet, LAMDA (drama) and Trinity musical theatre singing exams or medal tests and choreography awards in other forms of dance such as contemporary and street.
Whether you are looking for a creative and co-ordinated start for your youngsters, are interested in a career in the creative industries, or just want to have some fun and learn some cool new things, you will find a class that is right for you at Phoenix Creative Arts.
We look forward to welcoming you to our family soon.

Our values
We believe:
Every student is special and has unique abilities and positive contributions to make
Progress is best made through positive and constructive encouragement, inspired and led by example
Each person is responsible for their own actions and achievements
Commitment, persistence and dedication lead to success
We have a duty and responsibility to help the greater good
We are here to follow our dreams